10/25/19
• Updated review
Gearbest develops its work in shipping always, to receive your orders in time and at a reasonable price, and in good condition. And there is always flash sales and discounts to give you best price try it now it's the best for you.
1- Gearbest have a good products and good price for everyone.
2- They have a fast shipping, not 60 days!? It's from 3-7 and 15-25 days Max 30 days.
3- Customer service agents solve your problems immediately, or in 24 hours.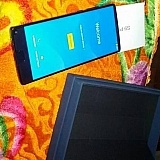 "
My experience in dealing with the site of Gearbest
"
1/24/19
• Previous review
In the first time when i heard about Gearbest i said, I'll test this Website only to see if it is good or not, in fact I found it's a honest website offers wonderful services and offers that you can not find it in other websites, and is committed to the proposed time to deliver the purchases to the buyer on time and help you to recover your money if an error occurs.